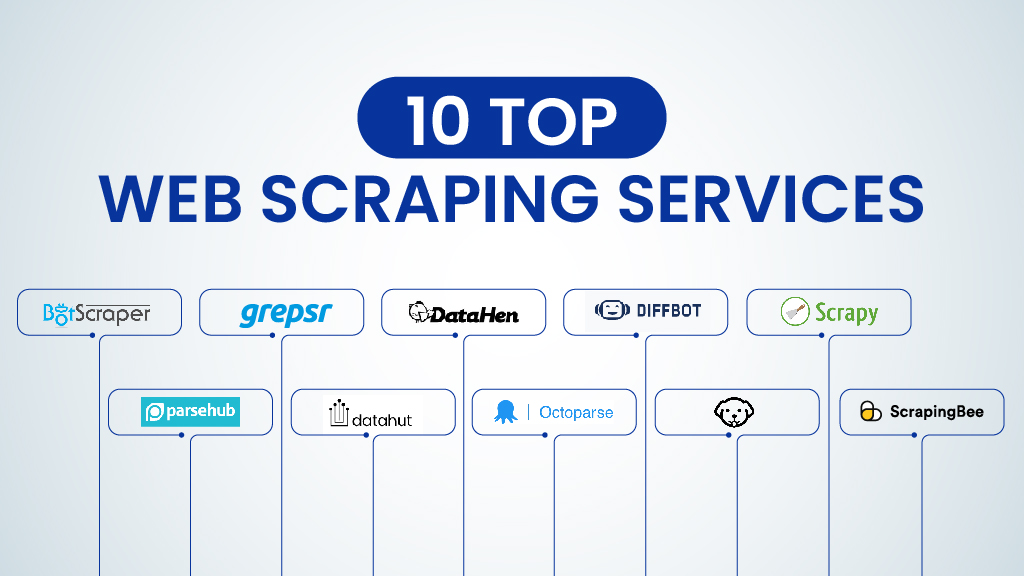 Data is the new oil. However, this oil is useless if you don't have the right tools to extract it. This is where web scraping services come to your rescue. In simple words, web scraping services or tools are programs designed to extract relevant information and essential data across the internet that matters to your business.
The market is currently flooded with countless web scraping services providers. Choosing the right one can become difficult. To help simplify the process, we have listed the top ten web scraping services in 2022 and their features, prices, ease of use, data delivery, and other metrics.
1.

BotScraper provides advanced data scraping, data extraction, price monitoring service, content aggregation, website crawling and web scraping services for businesses across multiple domains. The advanced scraper bot digs deep into the vastness of the internet to find valuable, business-critical data and converts it into simple, meaningful information. The collected data is organized in easy-to-understand charts and tables that further enhance the output.
Businesses get customized web scraping services, where the scraper bot's frequency (daily, weekly, monthly, etc.) and data extraction format (JSON, Excel, XML, CSV, MySQL, etc.) can be selected and modified as per needs.
Pricing
BotScraper is one of the most affordable web scraping services providers, with pricing plans starting at 0 USD. Yes, you read that right! The free plan provides 100 records per month. Other plans range from 40-499 USD, depending on use.
2.
Grepsr provides a completely managed web scraping platform for businesses. The scraper bot scours the internet to collect quality, business-driven data to help with lead generation. Grepsr provides custom web scraping services as requirements differ with companies and industries.
Pricing
The major drawback of Grepsr is the high pricing. The on-demand plan starts at 199 USD/source that provides 50,000 records once. Businesses can contact Grepsr to get custom quotes as per requirements.
3.
Datahen provides customizable web scraping services, API integrations, and ETL processes. The scraper bot is highly advanced and super-quick, streamlining the data collection process. The collected data can be collated and obtained in JSON, XML, or CSV formats.
Pricing
Datahen has a professional plan that starts from 149 USD per month and an Enterprise plan that starts from 1000 USD per month. Businesses can also get customized plans based on their needs.
4.

Diffbot provides web scraping and crawling services that enable businesses to extract data from articles, product pages, images, or videos. The extracted data is then structured in a JSON or CSV format, simplifying the data analysis process.
Pricing
The plans start at 299 USD per month and go up to 899 USD per month, proving costly. Diffbot is also offering a free two weeks trial with full API access.
5.
Scrapy is an open-source, fast and powerful web scraping tool. It is actually a web scraping library that enables Python developers to build web crawlers. Businesses can use Scrapy to develop their custom web scraper bot in-house. Zyte and other contributors maintain it. Scrapy can prove helpful only for companies with the expertise and resources to build and manage web scraping services.
Pricing
Scrapy, being an open-source project, is entirely free.
6.

ParseHub is a free desktop app having web scraping capabilities. Users can enter the website from which they need the data extracted. The scraper bot can acquire data from web pages, images, files, and maps. The collected data can be easily accessed via JSON, Excel, and API.
Pricing
ParseHub is free to download on desktop and provides basic features with the free version. Users can get 200 pages of data in 40 minutes. The paid plans start at 149 USD and go up to 499 USD.
7.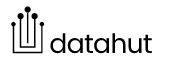 Datahut provides data extraction services from millions of web pages without the need for coding, servers, or expensive software. The extracted data can be downloaded in CSV or JSON formats. What sets Datahut apart is that they assure clean data or users can get a refund.
Pricing
The payment plans for Datahunt web scraping services are flexible, where users pay in accordance with their needs. The plans start at 40 USD per month per website and go up to 100 USD. They also provide a money-back guarantee if users are not satisfied with the results.
8.

Octoparse is one of the easiest-to-use data scraping tools. Data can be extracted from websites in three steps. Users need to simply enter the website URL from where the data needs to be extracted, click on the target data, and run the extraction. The extracted data can be downloaded in CSV, Excel, or API formats.
Pricing
Octoparse provides a 14-day trial with unlimited pages per crawl and 10,000 records per export. The paid plans (standard plan) start at 75 USD per month, while the professional plan is priced at 209 USD per month.
9. Scrapingdog
Scrapingdog is a scraping API that provides HTML data of web pages in a single API call. One of the best features of the Scrapingdog scraping bot is that it rotates IP addresses with each request and bypasses CAPTCHA without getting blocked.
Pricing
Scrapingdog provides a 30-day trial with 1000 free API calls. There are also paid plans that start as low as 20 USD per month and go up to 200 USD. Businesses can also get a customized plan, depending on their requirements.
10.
Last but not least, on the web scraping services list is ScrapingBee. It is a popular and powerful scraping tool that rotates proxies and handles headless browsers, in addition to performing general web scraping tasks. The scraping bot is customizable using JavaScript snippets, as per business needs.
Pricing
The lowest plan starts at 49 USD per month, while the top-tier plan costs 249 USD. Businesses also have the option to create a custom plan. Users can also sign up for a free trial.
Conclusion
It is remarkable how advanced web scraping services have become. There is no bit of data on the internet that can't be extracted using these state-of-the-art scraper bots. We tried our best to enlist the creme-de-la-creme of web scraping services in 2022. It is ultimately your decision to choose one depending on the product's features, pricing, capabilities, and business requirements.